ARGO DIAGNOSTIC KIT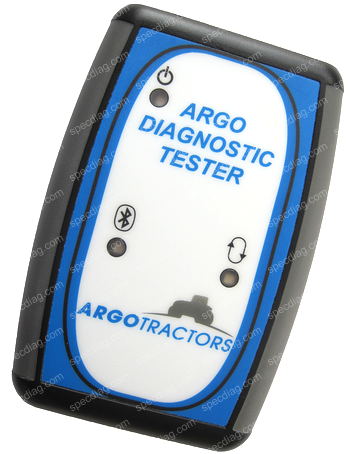 • ARGO Diagnostic Tester
• Bluetooth adapter
• 9-pin Deutsch adapter
• 4-pin adapter
• USB cable
ПРОГРАММНОЕ ОБЕСПЕЧЕНИЕ:
• ArgoTool 3.3.0.2
ОПИСАНИЕ
ArgoTool is a software program designed to assist dealership operators to diagnose problems occurring on tractors of the brands they deal.
Вы можете в полной мере проводить диагностику, программирование и устранение неполадок следующих брендов:
• Landini;
• McCormik;
• Valpadana.
Supported languages: English, French, German, Spanish, Russian, Italian.
Заявку на приобретение оборудования Вы можете заказать по тел. +7 926 000 00 00
E-mail: [email protected]